有誰跟我一樣,每次去完歐洲或美洲都會有一星期以上的jet lag後遺症?但倫敦除了給我jet lag,還給我一段美好回憶。倫敦是我8年前第一個踏足的歐洲城市,一直都很喜歡,但近年一直來回往返巴黎時裝週,久久未有機會重遊倫敦。
今次工幹順便遊玩這個霧都,幸運地連續7日好天,強烈建議大家夏天到訪。做足功課book了好多餐廳到了好多靚景點,但網上資料太多大零碎,#char1estravel決定為讀者做個IG遊倫敦攻略。
I was just wondering if anyone else had suffered similar as me – Jet lag. Every time when I came back from Europe or America, there will be over a week of recovering from jet lag. This London's trip besides a jet lag also gave me unforgettable beautiful moments. My first trip to Europe was London in 2010 and loves this place very much. However, I haven't been there for years even though I went back and forth to Paris Fashion Week.
Luckily, I turned my business trip into a vacation to visit the Great Smog of London again with a string of sunny days lasts through the week. Side Note: Highly recommended visit London during Summer Season. Finding ideas is as easy as losing an hour wandering the internet, so, #char1estravel decided to make readers an IG friendly tour of London. Here's a consolidation on some of the best tips for our Ultimate London Travel Guide.
Mayfield Lavender Field
從未到過花田的我,落車一刻是會不由自主地笑,因為真的好美,一片紫海有淡淡薰衣草幽香。離市中心約一小時車程不算太遠,搭Uber車資視乎時段,約30至80鎊。遊人不少但小心選角度可以拍到無人花海,蜜蜂比人更多,穿著長袖衣物比較保險。
I haven't been visiting any flower field before, but the first time I came here I fell in love with Lavender because of this area, so peaceful and the lavender smell. Mayfield Lavender Field located in the London Borough of Sutton, close to Banstead. You might take public transport or driving about an hour from London. You might also take UBER which cost around £30-80 pounds is depends on traffic time. I will recommend to wear long sleeves for protection because a lot of bees and sun.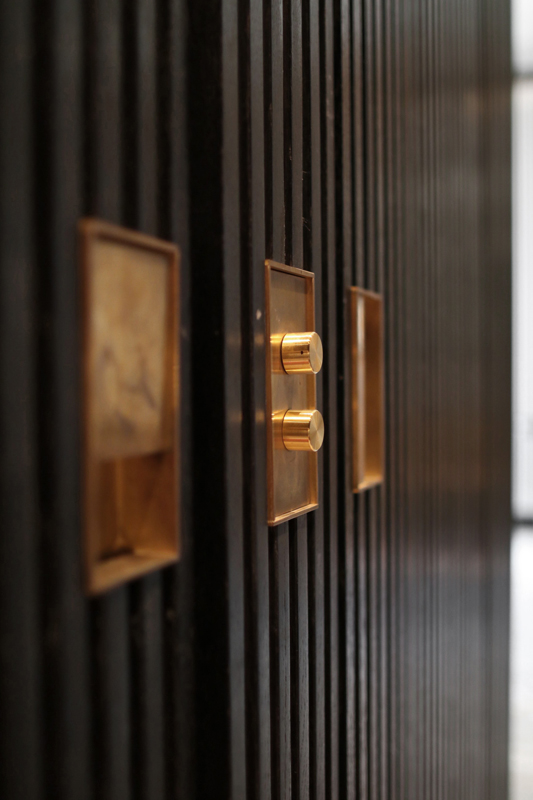 Nobu Hotel Shoreditch
Nobu除了餐廳原來還有酒店,我深深被酒店外型及帶有禪味的簡約設計吸引住,住後感是這酒店上鏡比真實靚,配套不錯餐廳尤其出色。Shoreditch鄰近Brick Lane,一帶附近都算是hipster area,不少型格餐廳酒吧,推薦Smokstak及Lyle's。
From Nobu cuisine to Nobu Hotel, the hotel highlights Japan's meticulous attention to details and a Zen aesthetic of simplicity. The minimalist interior design is cool, modern and minimalist. Shoreditch is closed to Brick Lane which the trendiest area for Hipsters in London, the SMOKESTAK barbecue and Lyle's are also a great choice restaurant.
Sketch
有名得過分的餐廳,所以敬請預約。這裡有多個主題用餐區,多年前到過較casual的bar area,今次終於潮勝粉紅色下午茶專區,英式下午茶水準超高,重點係環境氣氛一流。蛋形洗水間和彩色天花依然悅目,還有fine dining用餐區留待下次再會。
This is a famous branding restaurant and be sure to make an appointment before you go. This restaurant has different sections and I had a Pink townhouse tea room section at this time. The English Afternoon Tea is incredible that you can't miss it and the key point is the environment – It is one of the most beautiful places. (Side Note: Bathrooms where are big eggs (alien eggs) and under a multi-colored ceiling, this place is amazing.) I will explore the fine dining section in next time as well.
Duck & Waffle
人氣超高,倫敦最高的餐廳,但對香港人來說40樓算什麼?食物不錯但未至於驚艷,環境不錯但有點名過其實。
The Hottest Restaurant! The highest 24/7 restaurant and considered one of the "must-visit" food places in London (In Hong Kong, many restaurants are located above 40th floor, right). The food is good but not surprised and nice place but suitable for all
Evans & Peel Detective Agency
一間你要上網「報案」訂位的酒吧,到達後門面完全一間偵探社一樣,入口要和社長登場案件,非常好玩。Bar snack都香口美味,是一個玩味十足的體驗。
This is a speakeasy bar and restaurant have to "defend my case" on the website to make the reservation, the role-play receptionist and a dashing detective. The snack is above average, this was a playful and exclusive experience.
Pride in London
在完全沒有預先計劃之下參與了Pride巡遊,一早定好日子,就遇上了一年一度的Pride遊行,不能說不是緣份"Everything happens for a reason."整個倫敦處處彩虹,食肆、boutique甚至銀行都披上一道道彩虹,個個都笑著celebrate共容的大愛。正日當日氣氛更熾熱,四處巡遊、起舞,不相識的卻有著相同信念,共同堅守繼續宣揚愛的責任,我在看巡遊期間激動得流下眼淚。想參與的朋友記得留意下屆舉辦日期,聽說倫敦的全城參與度比任何地方都高,非常值得來參與支持。
I joined the annual London Pride parade without any advance planning. This was a great day and I would think "everything happens for a reason". London was awash with rainbows as more than a million people descended on the capital for its annual Pride parade on Saturday afternoon. People are able to just come and be who they are and celebrate whatever they want and share with love. Be honest, I was so excited that I dropped a tear during the parade. For anyone who would like to match the parade, please save the date for next year. As I heard London is a largest event hosted the Pride Parade that you won't want to miss.