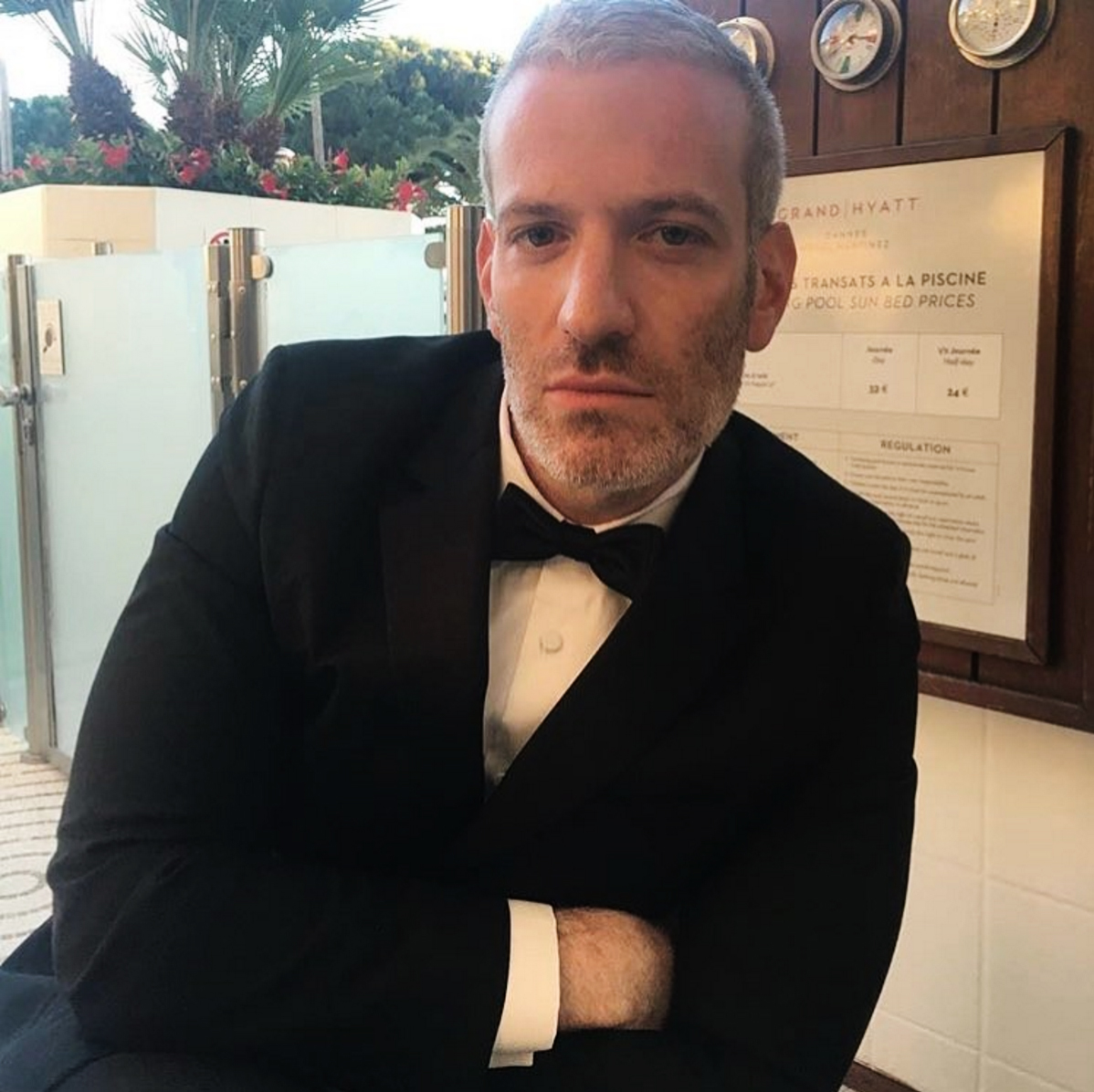 From 2005 Pon de Replay to being the creative director of Fenty puma, Rihanna's fashion taste has not been disappointing. Her fearless and innovative attitudes have long been pushing existing limits, putting herself under social media's spotlight with outrageous outfits for countless times, such as CFDA Awards 2014's Adam Selman sheer Swarovski gown, 2015 GMA head-to-toe pink outfit, Met Gala's Guo Pei and Comme des Garçon. Taking credits, Mel Ottenberg and Jahleel Weaver as Rihanna's styling team worth tons of mentions.
Rhode Island School of Design graduate Mel Ottenberg has been working with Rihanna together for 6 years since 2011's Loud Tour. After meeting photographer Matthias Vriens, Ottenberg has been a stylist for thousands of shootings, including one with Rihanna for Elle in 2006. The duo came working hand in hand when reuniting after Ottenberg's tons of collaborations with the A-list such as David LaChapelle and Britney Spears. Former Ottenberg's styling assistant Jahleel Weaver is currently the creative director at Fenty Corp. Apart from handling collaborative projects with Puma, Dior and Manolo Blahnik, he also styles Rihanna on the side.
Rihanna's bold and cannot-be-bored personalities no doubt level up the challenging styling game(They also explain her current support for students' work), but her recent style sticks to retro. From Gucci crystal bodysuit at Coachella to Dior white gown with Andy Wolf 1999-Matrix-inspired shades at Cannes Okja Premiere, Riri has been rocking the retro glamour. True, Dior Homme's FW17 tracksuits, Balenciaga and adidas by Raf Simons's athletic sneakers and Gucci's platform sneakers have proved the industry's passion for retro elements. Perhaps channeling bad girl Riri, integrating thigh high boots, off shoulder, oversized jackets for a retro/rebellious blend is also a good option.
由2005年Pon de Replay到Fenty Puma的creative director,Rihanna的fashion taste沒有令大家失望之餘,fearless和innovative的態度一直推開固有的限制,近年令一套套話題造型多次成功成為社交媒體的焦點及登上最佳衣著名單。例子包括CFDA Awards 2014的Adam Selman sheer全裸透視Swarovski gown丶2015 GMA全粉紅outfit丶Met Gala的Guo Pei和Comme des Garçon。論功行賞,神來之手Mel Ottenberg (同時貴為德國時尚雜誌032c的fashion director) 和Jahleel Weaver身為Rihanna的styling team應記多功。
曾就讀Rhode Island School of Design的Mel Ottenberg與Riri合作由2011 Loud Tour至今多達六年。Ottenberg遇上攝影師Matthias Vriens後擔任不少shootings的造型師,包括2006年Elle一個Rihanna photoshoot 。輾轉與不少名人如David LaChapelle 和Britney Spears等合作後重遇Riri便順利成章一起合作。Jahleel Weaver曾是Mel Ottenberg的styling assistant,現為Fenty Corp. 的creative director。處理Rihanna與品牌合作的項目 (Puma, Dior和Manolo Blahnik) 之餘亦不忘為她造型。
Rihanna大膽丶愛新鮮的性格無疑令styling更有挑戰性 (這解釋到她對學生作品的支持),但近期的風格總離不開retro。Coachella一身Gucci crystal緊身衣 派對玩味中帶retro glamour,Cannes Okja首映全白Dior長裙配上Andy Wolf 1999-Matrix-inspired 的幼長太陽眼鏡。復古確實是現在的潮流,從Doir Homme的tracksuit,Balenciaga和adidas by Raf Simons的(Ozweego II) athletic sneakers到Gucci的platform sneakers,復古元素多處可見。或許參考Riri Bad girl的形象,多穿oversized外套丶thigh high boots丶off shoulder,把反叛和復古融合也是一個不錯的選擇。
Text by Team C1
Collage by Gary Kwong