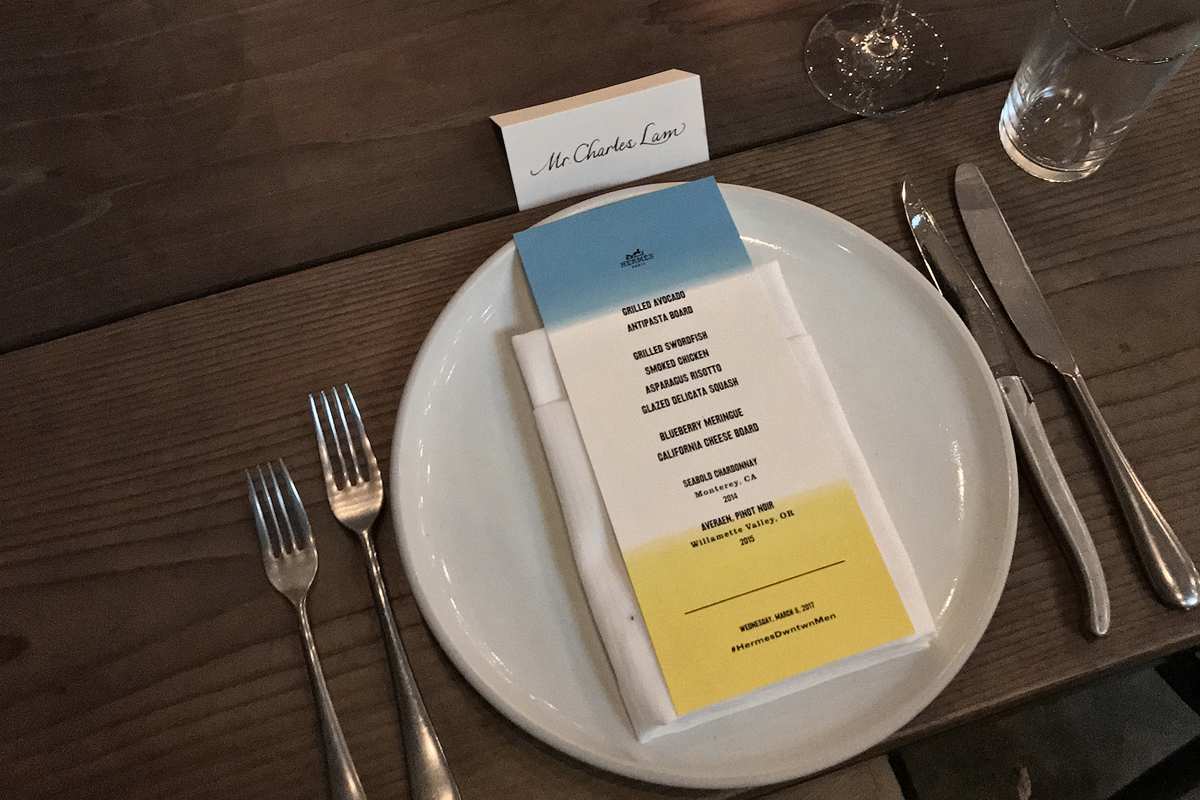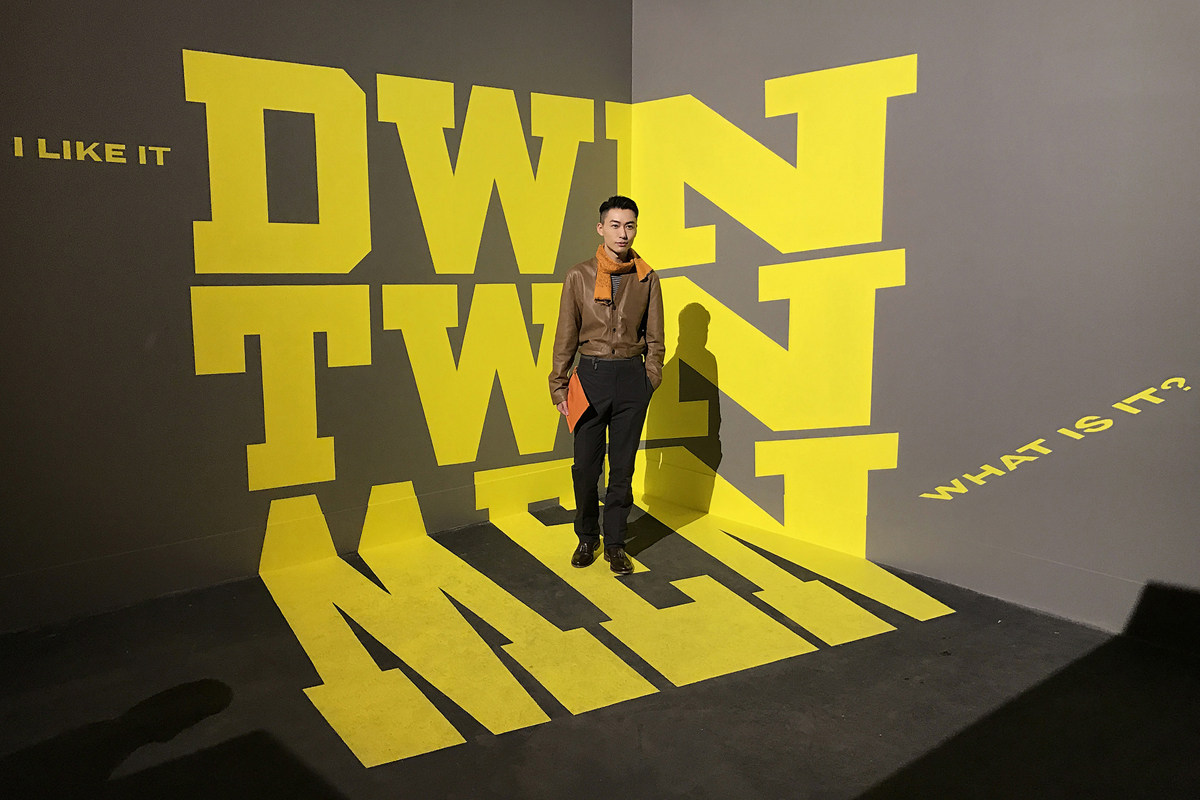 After watching LA LA LAND, I can't stop thinking about LA. As a big fan of Hermes', I'm glad to be invited to attend the DWN TWN MEN curated by the brand. This gave me a chance to check out the most artistic side of LA.
Besides the places that I have seen in LA LA LAND, L.A downtown is a very energetic community with numerous street art as well as galleries. I have spent my first night in Hauser & Wirth gallery, and warm up a bit with Jason Rhoades renowned artwork.
The long awaited DWN TWN MEN party has invited Anthony Burrill, a famous graphic artist in the industry, to design 7 slogan art in the venue.
The party kickstarted with the brand's SS17 Collection fashion show. Although I have already seen the show earlier in Paris, the brand has twisted the vibes a bit with different settings and music. The show highlights the "lime yellow" and "water blue" pieces from the collection, which matches the whole vibes perfectly.
Art director Veronique Nichanian brought us to the after party after the show, which is located behind the runway. The after party is divided into three themes: FEEL THE COLOR, SAY SOMETHING and GIVE THE JOY BACK. The party is highly influenced by men's hobbies such as basketball, table tennis as well as car racing. It's quite a fun experience to play ping pong while you are getting tipsy.
A great show and party like DWN TWN MEN have solved all the jetlag problems and I made my way to the end of party without feeling any tiredness.
LA LA LAND is a slang in American culture, which means enjoy yourself in your fantasy. This makes for a perfect night and I hope to attend it again in HK.
有沒有拿下奧斯卡最佳影片也好,愛看LA LA LAND的,都會想到洛杉機朝聖一下。作為粉絲的我,幸運地遇上Hermes的邀請,參與這場於洛杉機舉辦的DWN TWN MEN千人盛事,從愛馬仕角度出發體驗LA LA LAND以外L.A.最型格藝術一面。
除了電影拍攝場景外,L.A. downtown其實也是近年極速冒起的地區,極多街頭藝術以及gallery進駐,成為了型格小區。到步第一晚就先到downtown的Hauser & Wirth gallery欣賞展覽及晚飯,以Jason Rhoades的作品及美食美酒為大派對熱定身。
重頭戲DWN TWN MEN party,請來graphic artist Anthony Burrill設計7款slogan art遍布整個場地,色彩對比強烈帶出濃厚時尚玩味。先由一場SS17 fashion show揭開序幕,其實先前已在Paris觀賞過這場fashion show,但今次配合不一樣的場景、音樂,呈現更跳脫的感覺。重點highlight了系列檸檬黃、湖水藍等色彩,更切合派對主題。Show後由artistic director Veronique Nichanian分享創作心得,並立即把大家帶到runway後的after party。以FEEL THE COLOR,SAY SOMETHING,GIVE THE JOY BACK等主題區分,可以說是男士的嗜好曬冷,由籃球、乒乓球,到皮褸、跑車等都成為互動元素,當中我發現原來在微醺下打乒乓球是如此有趣!一場精彩的派對,輕易教我戰勝jetlag,在沒有睡過的情況下都留守到最後,更留下難忘的回憶。
LA LA LAND在美國俚語又解作"陶醉在自己的幻想世界",我們這一千名DWN TWN MEN這晚的確再陶醉不過。據聞有機會在香港再陶醉一次,大家拭目以待吧!