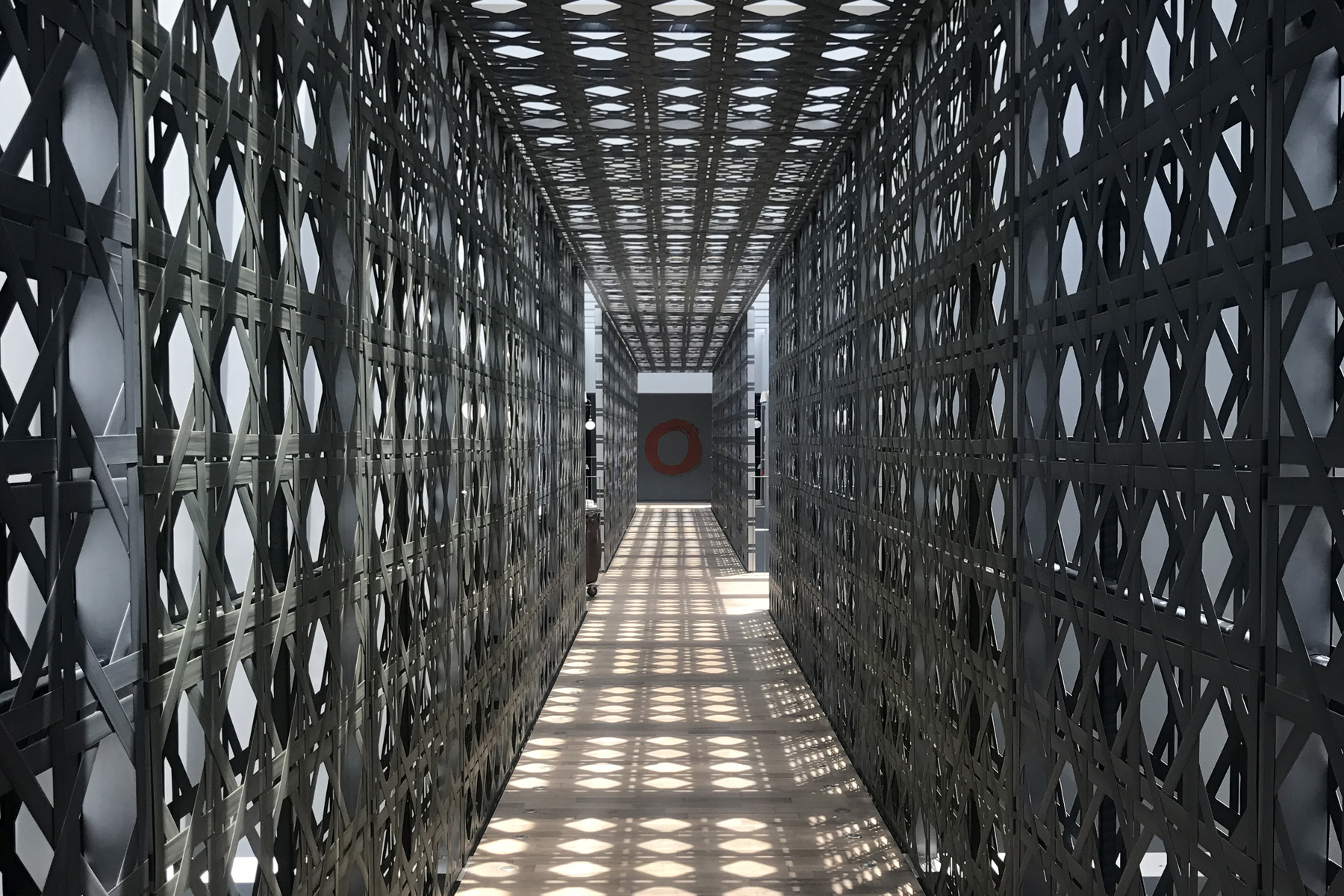 It felt like ages since I truly went on a real vacation as I could barely stay behind for long during business trips. So, particularly excited for this Phuket trip, I was finally experiencing the ultra relaxing COMO Point Yamu. Located at Cape Yamu, the eastern side of Phuket, the sui generis spot was a 30-minute distance from downtown. A total stay of 4 days 3 nights simply at the resort was leisurely thanks to its comprehensive facilities.

Arriving COMO by personal pickup transport from the airport, the contrast of its light grey loft style and the skyline first caught my eyes. The clean and edgy minimal chic interior stood out from typical luxurious tropical-themed resorts. Phang Nga Suite we stayed in was bigger and cozier as expected. Surrounded by a balcony, the 360°sea view compensated the heavy rain (It made me miss the chance to hit COMO's private island, the Beach Club tho). Anyway, spa, happy hours and Muay Thai kept me satisfied. Two chic restaurants there offered high-quality cuisine as proportional to prices. Salty coconut ice cream was a must-have.

Thought I would have no luck with the sun throughout Cape Yamu as it was still pouring during breakfast, the sudden clear up completed my vacation and got me in the pool for 2 hours (and burnt). Within control, apart from the voice induced by renovation of the main building, COMO Point Yamu aced it in every aspect; Without, just put your optimism and hope together, you will eventually get the light.
Book now with the discount code: PROCOMOS
http://www.comohotels.com/
"唔通連個天都唔鍾意我?"
回顧自己今年其實出過不少trip,但全部business trip最多stay behind幾日,真正放鬆去旅行的感覺好像久違了。特別期待今次布吉之行,早在instagram上看過COMO Point Yamu的極chill設計,終於可以親身體驗。座落布吉東邊Cape Yamu,可以說是自成一國也是山旮旯,離市中心約30分鐘車程,但因為配套完善,4日3夜只留守resort也挺優哉游哉。

"聽日一定會好天嘅!"
由酒店專車機場直送到酒店,眼睛先吃冰淇淋,淺灰色工業風建築與海岸線形成對比,整個室內設計花盡心思,走簡約時尚味道,潔白具空間感,相比一般奢華亞熱帶風情resort來得有型。我們入住的是Phang Nga Suite,比想象中更大更舒適,整間房被露台包圍,有360°海景。盡情享受這房間每一吋,去彌補2天大雨無法外出,可恨是錯過了到COMO的私家島Beach Club玩水,但個天還是鍾意我的,做spa、嘆happy hour、學打泰拳也是好玩寫意。兩間餐廳都各具型格,消費偏高但食物水準也高,推介必試帶點咸香的椰子雪糕。

"希望在明天吖嘛!"
以為今次與陽光無緣,最後一天早餐時間還是大雨,卻突然放晴,興奮得在泳池玩足兩小時,忘了塗防曬曬得皮膚火紅,總算圓滿一個度假之旅。在控制範圍內的, 除了主樓的優化裝修工程比較嘈雜,COMO Point Yamu各方面都得分極高;控制範圍外的,希望在明天,心中放晴自然會見到陽光。
即享訂房折扣: PROCOMOS
http://www.comohotels.com/